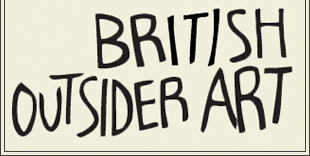 Nick Blinko
Nick Blinko (born 4 September 1961) is a British musician, lyricist, and artist best known as the lead singer, lyricist and guitar player for the British band Rudimentary Peni. He is also known for being an "outsider" artist who creates all the drawings used by the band for its artwork. Blinko began his career in the band The Magits, which formed before Rudimentary Peni in 1977 and was primarily electronic and considered inaccessible to most punk listeners. Blinko has written a fictionalized semi-autobiographical novel with horror elements, entitled The Primal Screamer. It was published in 1995 by Spare Change Books. The book is written as a series of journal entries made by the therapist of one Nathaniel Snoxell (who starts a band which is never named but is similar to Rudimentary Peni in many ways).
Blinko also contributed to a collection of punk fiction short stories, entitled "Gobbing Pogoing And Gratuitous Bad Language". It was published in 1996 by Spare Change Books. The story is titled Punk Alice, a reference to Rudimentary Peni's song Alice Crucifies the Paedophiles. The story is written in a sketchbook style of doodles and scribbled phrases referencing the death of punk, chess, Catholicism, depression, goth, Rudimentary Peni lyrics, and drug chemicals.
Blinko contributed artwork for Coil's 1997 release, Unnatural History III released on Threshold House. The use of many bright colors in the drawings is a departure from his usual black & white style.
Blinko draws intensely dense and detailed compositions of faces, figures and obsessive patterns, which at times also incorporate fragmented phrases. Diagnosed as suffering from Schizoaffective disorder, and in the past hospitalized, Blinko creates his pictures when not taking therapeutic medication that adversely affects his ability to work. His art conjures a nightmarish, anxiety-ridden world where inner demons might be exorcised through repetitive graphic marks. Out of thousands of tiny flecks and dashes emerge elaborate visions of skeletons, mysterious symbols and religious figures. Reminiscent of the macabre images of Goya or James Ensor, Blinko creates a personal iconography that evokes the magic and menace of a rich imagination.
Another example of this is the Rudimentary Peni concept album Pope Adrian 37th Psychristiatric.
Nick Blinko currently resides on the "outskirts of London" in Abbots Langley.